A fast-food chain facing a labor shortage is taking a top-down approach in staffing its outlets, by sending its corporate employees to fry chicken and serve customers.
Raising Cane's Chicken Fingers has dispatched half of its office staff into some of its 530 branches across the U.S. this week. They will be at the coalface of the business as cooks and cashiers, while others will be working in recruitment, Bloomberg reported.
Raising Cane's is headquartered in Baton Rouge, Louisiana, and has 40,000 workers, with plans to expand next year when it plans to open more than 100 restaurants.
However, like many in the restaurant sector, it faces a labor shortage as firms have complained they are struggling to get staff.
In the short term, Raising Cane's hopes to hire 10,000 workers over the next 50 days, assisted by a recruitment team sent to the restaurants.
The company says every team member—from founder and co-CEO below—has "fry cook and cashier" in their title.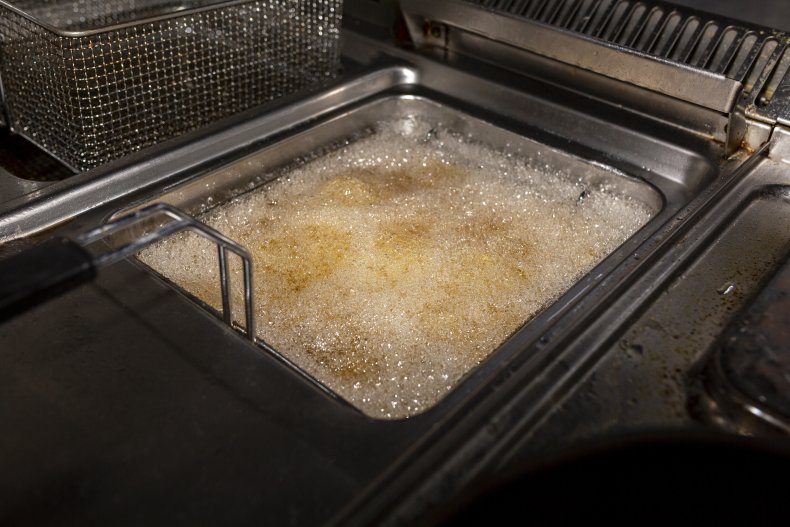 The chain said that 200 people from its Dallas office would go to its restaurants, as well as 250 members of its "field team" including marketing and training staff with senior vice presidents among them, Business Insider reported.
"It's no secret that today's hiring market is a challenge, and ahead of our massive growth next year, having the support we need is critical," co-CEO AJ Kumaran said in a statement, adding "we are all in this together, and when our restaurants need us, we're there."
Figures from the Bureau of Labor Statistics show the number of people employed in the food service industry fell in August for the first time since April 2020, according to Business Insider.
It comes amid record-breaking job openings, including 10.9 million jobs at the end of July, according to the Bureau of Labor Statistics, with accommodation and food services providing the most opportunities.
Workers have blamed labor shortages in the restaurant sector on poor pay, conditions and health concerns over the coronavirus.
A 2021 study by Black Box Intelligence and Snagajob also cited child care, mental health and opportunities in other industries as some of the main factors for the labor shortage.
The study also revealed that turnover in the quick-service industry rose to 144 percent in June, up from 135 percent in 2019
To attract workers, chains like McDonald's and Chipotle have increased wages and benefits. Raising Cane's announced in August that it would offer as an incentive a list of new educational benefits for hourly and managerial crew members, restaurant industry publication QSR reported.
Newsweek has contacted Raising Cane's for comment.